Hypertrichosis... Meeting The Victims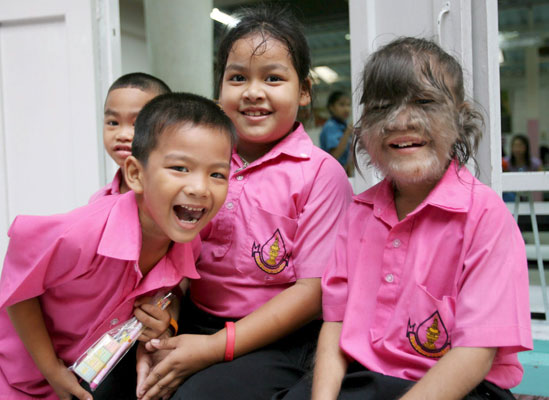 This is Supatra Sasuphan. She is a Thai girl leading a normal life excpet for one thing,she was born with a genetic fault causing hair to grow on her face and body. This genetic alteration is called hypertrichosis. Turns out, there are only 40 documented cases of hypertrichosos since 1648. Somewhere seep in out DNA, there is a gene that allows us to looke just like that...
The original title for this case was "Wolf Girl". I found that extremely innapropriate because I know what it feels like to be teased for being different. I decided to re-title the piece for the blog.