The Burqa Band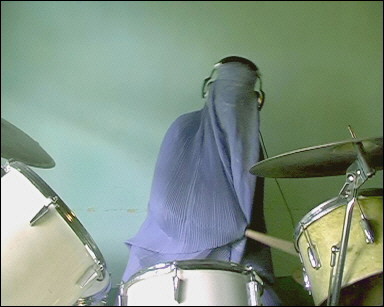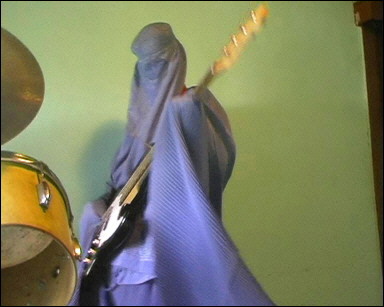 These shots are of three Afghan girls (the singer isn't shown) who are collectively known as the "Burqa Band". German musician Kurt Dahlke was in Kabul, running a music workshop, and along the way the female trio – a translator and two tea ladies – recorded the song and made their own video.

Back in Germany, Berlin DJ Barbara Morgenstern did a remix of the song, and now it's a club hit in that country.


This story gives more of the details. The reason Dahlke was there in the first place: "There is almost nothing left of the traditional musical culture from before the Taliban. The instruments and infrastructure was all destroyed."

To be replaced with this? The story mentions some of the lyrics: ""You give me all your love, you give me all your kisses, and then you touch my burqa, and don't know who it is... Burqa bluuueee... my mother wears blue jeans now, things are changing faster, I don't know if it's good."